Hey everyone! I'm not even sure if I have set this up right, let alone if I am even posting to the right area so bear with haha!! Anyway, my name is Miriam!
Essentially, if you haven't gathered from the first two lines, I am totally over my head and I have no idea about cars. BUT... I found an old photograph of my dad just a couple of years after my parents had gotten married and he was standing outside the car he had just bought, which just so happened to be a white Capri. Yep that is as far as my knowledge goes, "a white Capri" - although I can read the word Laser on the side, which after a few nights chatting to a few of you guys and a bit more research, I will hopefully know what that means!
Basically, my husband has tinkered with all of his cars (and even owned a black Capri for a while, plus the white one that I am now trying to take ownership of!) It's a long story but it involves having to move, needing more money than we could get our hands on at the time, realising that the black Capri was way too rusted for us to be able to fix without serious cost, and total disappointment, ending with us both avoiding the inevitable discussion of having to sell one or both.
Anyway, the long and short is that we have sold the black Capri and I have persuaded my husband to let me start the project again, this time with me spearheading it and looking after all the budgets, etc to try and actually get somewhere this time. Prizes all round for anyone who is still reading this by the way! So, this is my Capri: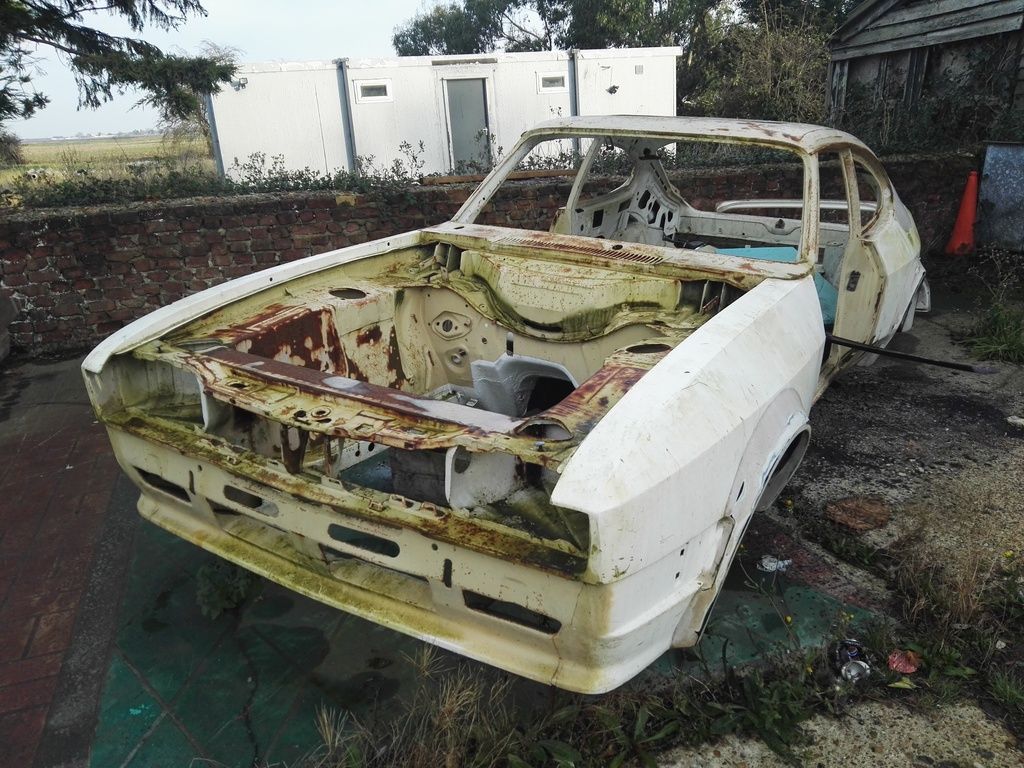 Yeah. This is gonna be a long ride!! But one that I am so looking forward to starting, and I know she is going to be an absolute stunner if we can get this girl finished. I heard that joining forums is a good way to hear advice and get good encouragement to keep going, especially when things get tough going - so I am really hoping I might get to know some other people online. Please introduce yourselves, I will be starting a project thread with loads more photographs and no doubt horror stories to impress you all, as I go from a girl who has her nails and hair done every two weeks, to an overall wearing, greasy hand gas monkey chick :-)
PS I think my husband used to have a thread on here so some of you might start to recognise some of the photos as we get going :-)
PPS Are they many other girls on here? Would love to hear from you! Especially as I went to see Beauty and the Beast tonight and I have no one to share the love with haha!!